The Holocaust Stamps Project (Canada)
Counting Stamps: Getting to 1.5 Million
The foundation of our program is to collect 1.5 million stamps, each one representing the life of a child lost
to The Holocaust. Therefore, every stamp we count is our act of remembrance for those children.
.
This large 4.5 cubic-foot bin contains 250,000 of the stamps donated to our project. Multiply that by a factor of six
and you will begin to comprehend the unimaginable enormity of the loss of 1.5 million children that each stamp represents.
.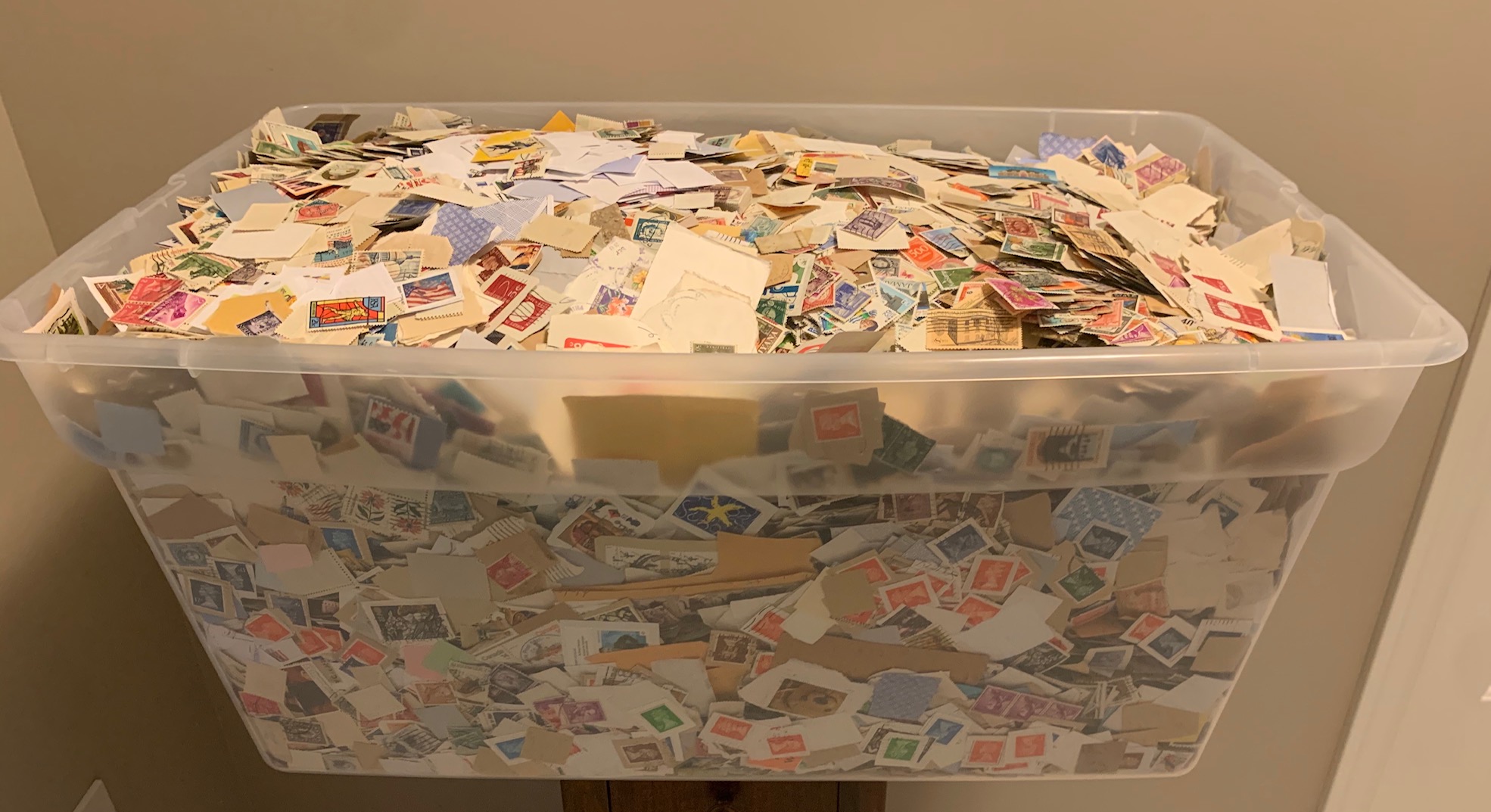 .
Creating Collages From the Stamps
These stamps are to be further sorted by type and color, for use in artwork representing the
events and people (especially children) affected by The Holocaust.
Some examples from the original Holocaust Stamps Project will be posted here, subject to approval.